Welcome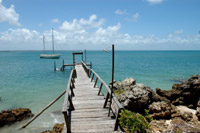 Over the past 10 years, welcoming tourists on the island of Sao Paulo have continuously improved to better meet increasing expectations from tourists from all over the world. Open since 2003, Bonjour Bahia offers today various services to best serve each traveller, in a simple though efficacious and pleasant way. Colourful pictures, local music, human warmth and delicious bahianese cooking will thrill all fans of good taste.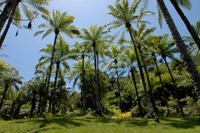 Well described in Jorge Amado's novels, the Holy Land of Bahia can be discovered in its warm atmosphere and festive environments spread around by its joyful inhabitants. Always with a smile on their face, Bahianese people will take good care of you to make you live unforgettable moments. You will then better understand this wonderful country, full of charms, of colours, 'protected' by its 'Saints', and though full of contradictions.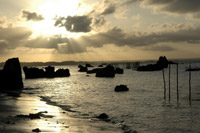 Make your own program and rely on us to best accomplish your wishes, the team Bonjour Bahia will be delighted to organize your stay on the island: from your arrival until the day of departure to go back home. We will take you out for strolls and excursions, either on land or on the sea, through your expected level of comfort. Paying close attention to your personal vacation goals, we will explore together the everyday life of the local inhabitants from the island, with a special French touch.

Enjoy your stay!